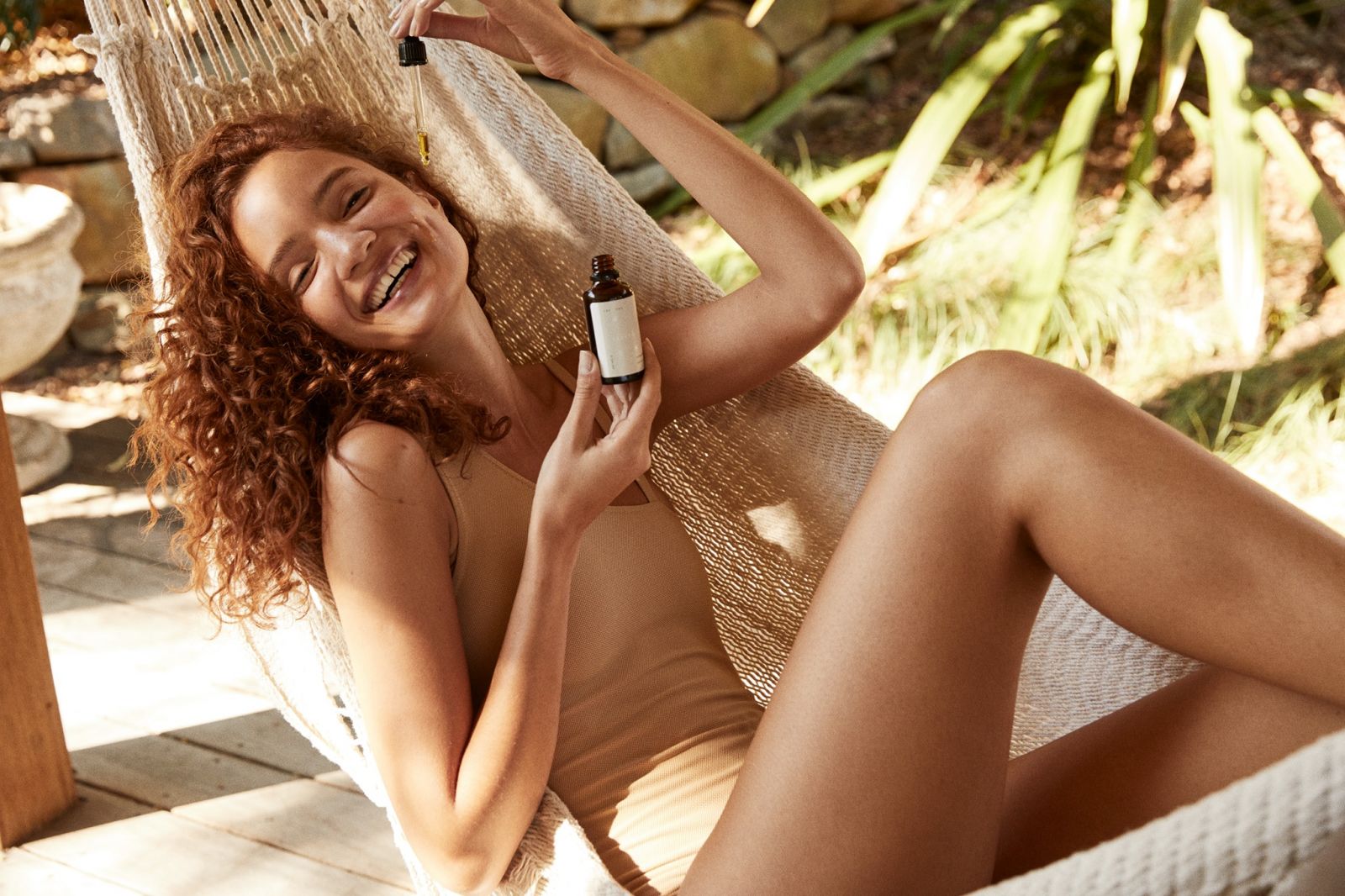 Meet the Makers: Anna Hamilton, Co-owner of Cedar and Stone
Byron Bay organic skincare brand Cedar and Stone proves that you can be all-natural and still look beautiful too
On a mission to make organic and natural the norm (and not just the alternative or 'hippie' way), Byron Bay brand, Cedar and Stone creates considered, clean products that are 100 percent plant based – and are as beautiful as they are effective. With a focus on quality natural and organic skincare, they also create home products designed for ritual and mindfulness, which is (as we know) essential to overall wellness. Here, we talk to Co-owner, Anna Hamilton about navigating the "natural beauty" world, listening to your body, and why oil is her desert island product.
What was your "lightbulb moment" for creating Cedar and Stone?
Kate (the other co-owner) and I were talking about starting a business and she mentioned she had been making her own body wash for the kids, we had a light bulb moment and thought 'hey, let's do that!'
How is Cedar and Stone different from other natural and organic skincare brands?
Nine times out of ten you'll find a 'natural' body wash that still has nasties in it. Clever wording and marketing on some of these products really hides what is actually inside them – unless you know how to dissect the ingredients list. Our skincare is completely natural, our motto at HQ is 'no bad stuff'. It's so important that people know exactly what they're getting from their skincare, your skin is the biggest organ in your body after all!
What did life look like before Cedar and Stone?
I had worked in the fashion industry and Kate had studied natural therapies. I think my first 'wow this is cool' moment was when we were selling at the markets here on the Gold Coast, and I served a girl that was having really bad skin problems. She was at her wit's end and I suggested to give our face oil a go. She came back a month or so later in tears, with her acne cleared up. That was a pretty special moment and made me realise we were doing something right.
How do you hope to make organic and natural the norm?
By showing people that just because it's a natural product, doesn't mean it can't have a luxurious, high end feel. If anything, using what mother earth gave us is way more epic than using synthetic ingredients created in a lab with sterile lighting and people in white uniforms.
Tell us about the first product you made...
It was our Lemon Myrtle and Rose Face oil which is now fittingly called 'The One'. It's the one you can't live without, seriously. It's been with us from the start and will stay with us forever. We wanted to create a product that did pretty much everything – this covers dry, acne prone and combination skin. It's super hydrating and smells amazing (can even use it as a scented perfume if you will).
How do you decide what products to make? Gut feel? Customer feedback?
All of the above. Now that our customer base has grown we definitely get a bit more insight from what people want, so feedback is huge for us. Gut feel is always important, if it doesn't feel right, it probably isn't.
Can you pick a favourite product?
The One face oil – hands down. Best.Oil.Ever. You just have to try it, I can't even begin to explain how epic it is.
What ingredients do you love to work with the most?
Oils are huge for us, they hold so many beneficial properties that you can't get from other ingredients. I don't think there is one ingredient we love the most as they all hold so many different, special properties, if we had to choose I'd say Jojoba, it's so versatile you really can't go wrong with it.
What are some simple ways to introduce mindfulness into your beauty routine?
Taking the time to really appreciate your skincare and setting aside the time each night to follow a nice routine is really important. It sounds cliché but beauty really does come from within, so thinking nice happy thoughts while you're putting on your oils, or eye cream is really important. It shouldn't be a chore, enjoy it.
Fast Five...With Anna Hamilton
In my handbag right now is...
Clary sage essential oil roll on, a Japan itinerary and an empty chocolate wrapper (oops didn't think I'd get sprung with that one)
Self care means...
Listening to what your body needs. The mind can sometimes fog things up – getting out into nature and eating good foods is the start of a massive list of self care rituals for me.
I'm currently binge-watching...
YOU – I can't deal with it, so good. I nearly cried when I finished it. Kate was a couple of episodes ahead of me every time we watched it and she would be like 'ohhhhhh man the next episode far out'.
The Cedar and Stone product I always have on me is...
The One – face oil. Because it's the best and my skin is super dry all the time.
My personal mantra is...
We all kind of go by this quote at cedar and stone: "say yes now and figure the rest out later" – Richard Branson the silver fox <3
Shop the range here
Follow the brand: @cedarandstonebotanicals