Meet the Maker: Nima Jalali, Founder of Salt and Stone
The California brand that embodies outdoor life, while respecting the environment.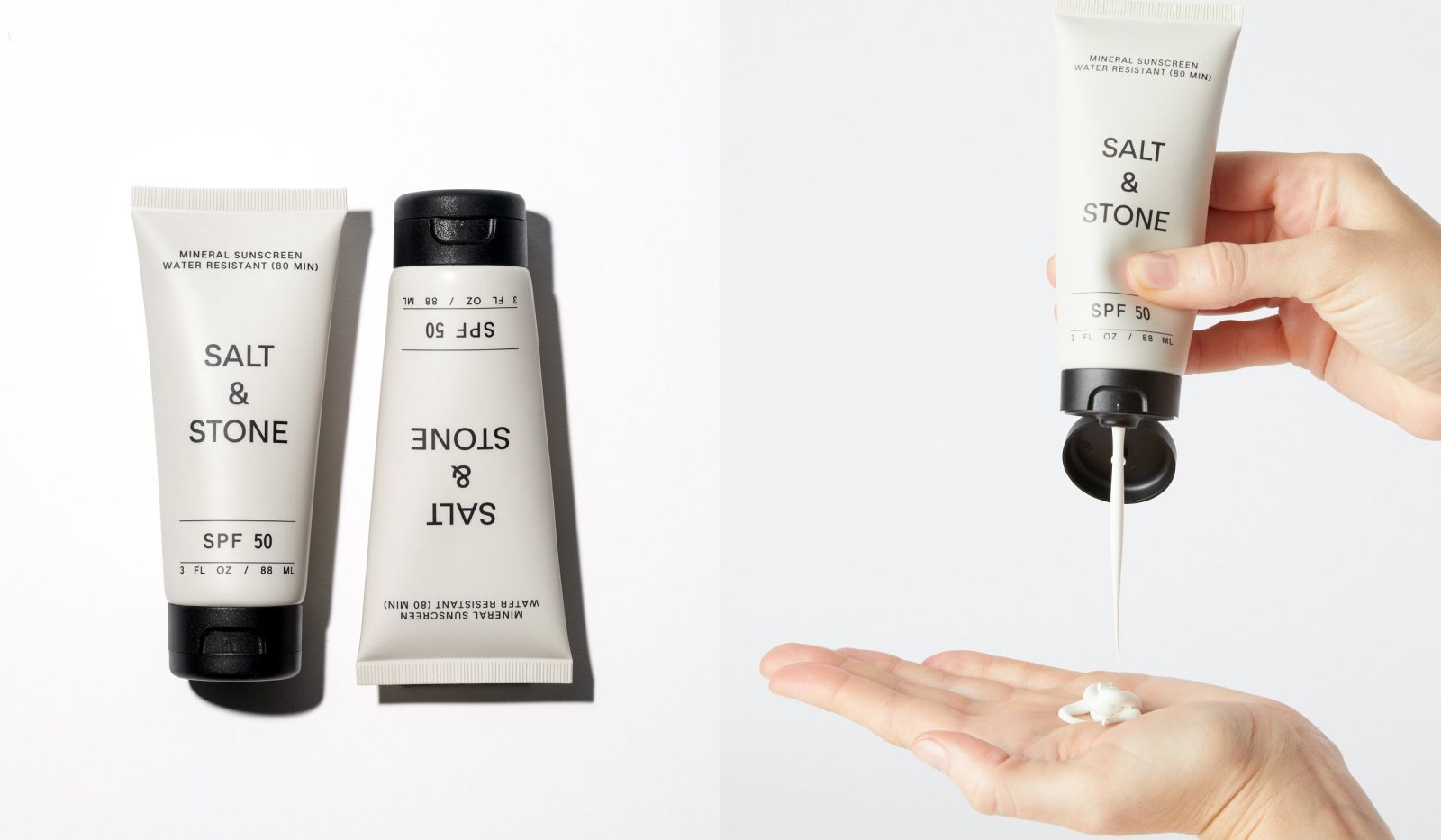 When you think of California, it's always images of sun and surf that spring to mind. An active lifestyle seems synonymous with the Cali way, which is why it's not surprising that Salt and Stone hails from there. Specialising in outdoorsy skincare essentials, Salt and Stone was born out of a desire to create better, and more effective natural deodorants and sunscreens. But that wasn't enough for founder Nima Jalali, he also wanted them to be natural, organic and cruelty-free, in respect for the land (and the outdoors) that he loved so much. And so, he created just that – launching Salt and Stone 2017. Here we talk to Nima about sustainability, snowboarding and why Australia has the best sunscreen lab in the world.
Tell us a little about life before Salt and Stone
"I was a professional snowboarder in my 20's and during that time suffered a knee injury which lead me to taking a natural approach to healing. I started eating natural foods and using natural skincare products and in doing so, really struggled to find a good deodorant and sunscreen that I loved… so I decided to create my own. The name comes from my two loves: Salt being the ocean and stone the mountains. I grew up both surfing and snowboarding."
What was the first product you created?
"Our SPF 30 lotion. We just wanted to create a natural SPF that we loved to use but that didn't leave a white cast."
Why is sustainability so important to your brand, and what measures are you taking as a company to be more sustainable?
"It's very important – it's at the forefront of what we do. Our ingredients are grown and produced in ethical and sustainable ways without the use of pesticides, and we never use artificial fragrances, sulfates, petrochemicals, parabens, phthalates or GMO's. All of our packaging is recyclable and made from post consumer recycled materials and we never test on animals. Our products are also manufactured by renewable solar and hydroelectric energy."
How do you choose which ingredients to include in your products?
"We avoid any nasty chemicals which are proven to be bad for your body. We really want to make products that are both safe and effective."
In the age of greenwashing, what are the most important things that a consumer should look for when choosing natural?
"For me, it's about avoiding the harsh chemicals like Oxybenzone (found in some sunscreen) which is proven to distribute your hormones. I'm ok with safe synthetics if they serve a purpose, are not dangerous and help improve a formula."
How has this year and the global pandemic affected your business?
"We've had a bit of a slow down in wholesale (which is now picking up again) but a massive increase in web orders. We have a lot of great hotel partners and they obviously had to shut down for a bit and are still not back to normal so we felt the effects of that."
What was the most difficult product to develop?
"Sunscreens for sure – so much testing and regulation that goes into it. It took two years, but now we have the process pretty dialed. It really helps that we make our sunscreens at a great lab in Australia who help guide us through everything!"
In your personal life, what do you do to reduce your eco footprint?
"No plastic water bottles, we recycle all the time. We are trying to reduce the amount of meat we eat as well."
The Quick Six… With Nima Jalali
I'm currently listening to… Joe Rogan's podcast, he's just really funny to me.
The one thing that surprises people about me is… That I like to play golf haha. Not expected from an ex pro snowboarder I guess. I also run four miles every day which a lot of people don't know.
My desert-island Salt and Stone product is… Our natural deodorants – I can't live without them. Also our SPF 50 tinted stick, I love it and use it every day!
My dream product to create is… I think we've created them already : )
The thing I miss most from pre-Covid life is… Traveling
My personal mantra is...Talent works hard "Hard work beats talent when talent doesn't work hard."
Follow Salt and Stone here:
Insta: @saltandstone
Shop the the Salt and Stone range here.