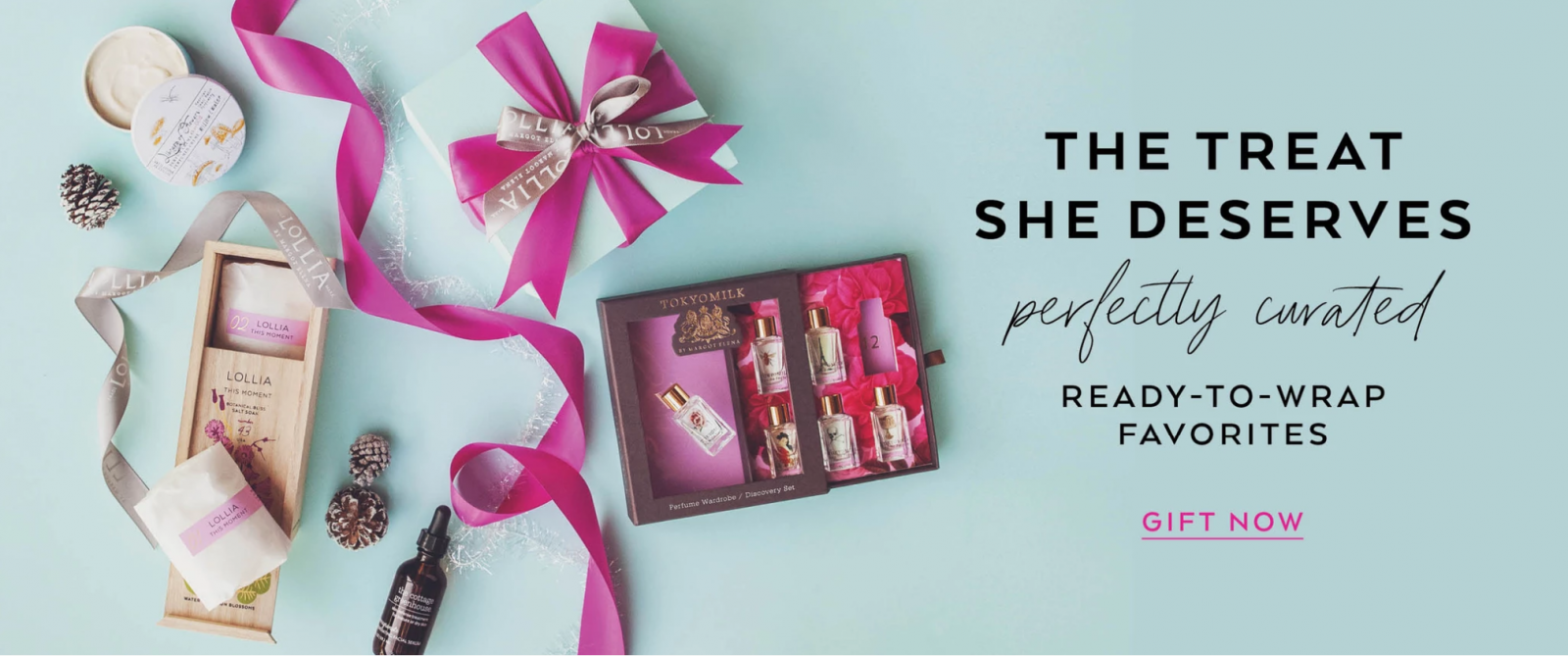 Eek! I forgot about Christmas!
Last minute Christmas gift ideas that will still make it in time for Santa's big entrance
There's always one. One present you forgot to buy. One excess partner that unexpectedly came to Christmas lunch, or one gift that you were procrastinating buying because they're just so hard to buy for. Whatever kind of gift-pickle you find yourself in as we edge closer to Christmas Day you're guaranteed not to be left empty-handed with our best ever last-minute Christmas gift guide.
Washpool Activated Charcoal and Brazillian Clay Face Cleanser/ Soap Bar, $7.50
Handmade in rural Australia, Washpool's range of face cleansers and soap bars are not just pretty to look at – they're effective and enviro-friendly too! Using sustainably sourced raw and ethical ingredients they're made up of things like cold pressed edible oils, butters and milk, but have none of the nasties. Activated charcoal will help deep-clean and clear pores for a fresh face and body.
Crazy Rumors Lip Balm in Orange Creamsicle, $7.50
This best-selling lip balm is hard to beat for flavour, formula and childhood nostalgia. Cruelty free and vegan, they use an ultra-nourishing combination of shea butter and jojoba oil and to this day they are still made in small batches. The perfect Kris Kringle gift, or even the "backup gift" in case someone shows up unexpectedly, you'll definitely be wishing you could keep it for yourself.
Blossom Summer Breeze Natural and Hydrating Face Oil, $19.95
With nine different flower and plant oils (including argan, jojoba and chamomile flower) this is about as luxe as a face oil gets. Super-hydrating and full of antioxidants, give the gift of self-care to someone you love this Christmas.
Beysis Tis' The Season To Sparkle Metallic Gold Boxed Nail Polish, $19.95
Cute, personalised, sparkly… do you need any more reasons to buy this festive polish? Well, how about this: it's also vegan, cruelty free and is 10-free which means it doesn't have a whole host of nasties that you generally find in your polish.
Acure Firming Gold Foil Mask, $12.95
It's a mask… but make it festive by adding gold foil. Men and women alike love a sheet mask and this one has both turmeric and vitamin C to detoxify and brighten as well as firm. Paraben, sulfate and mineral oil free, great skin is pretty much the best gift you can give.
Demeter Fragrance Library Christmas in New York Cologne Spray, $29.95
You've seen the movies: there's nothing quite like Christmas in New York. But, since you can't actually send someone there, you can transport them via smell. So, what does it smell like? All the iconic NY smells, naturally – egg nog, spices, apples and roasting chestnuts.

Want more last-minute Christmas ideas? See our full range here.