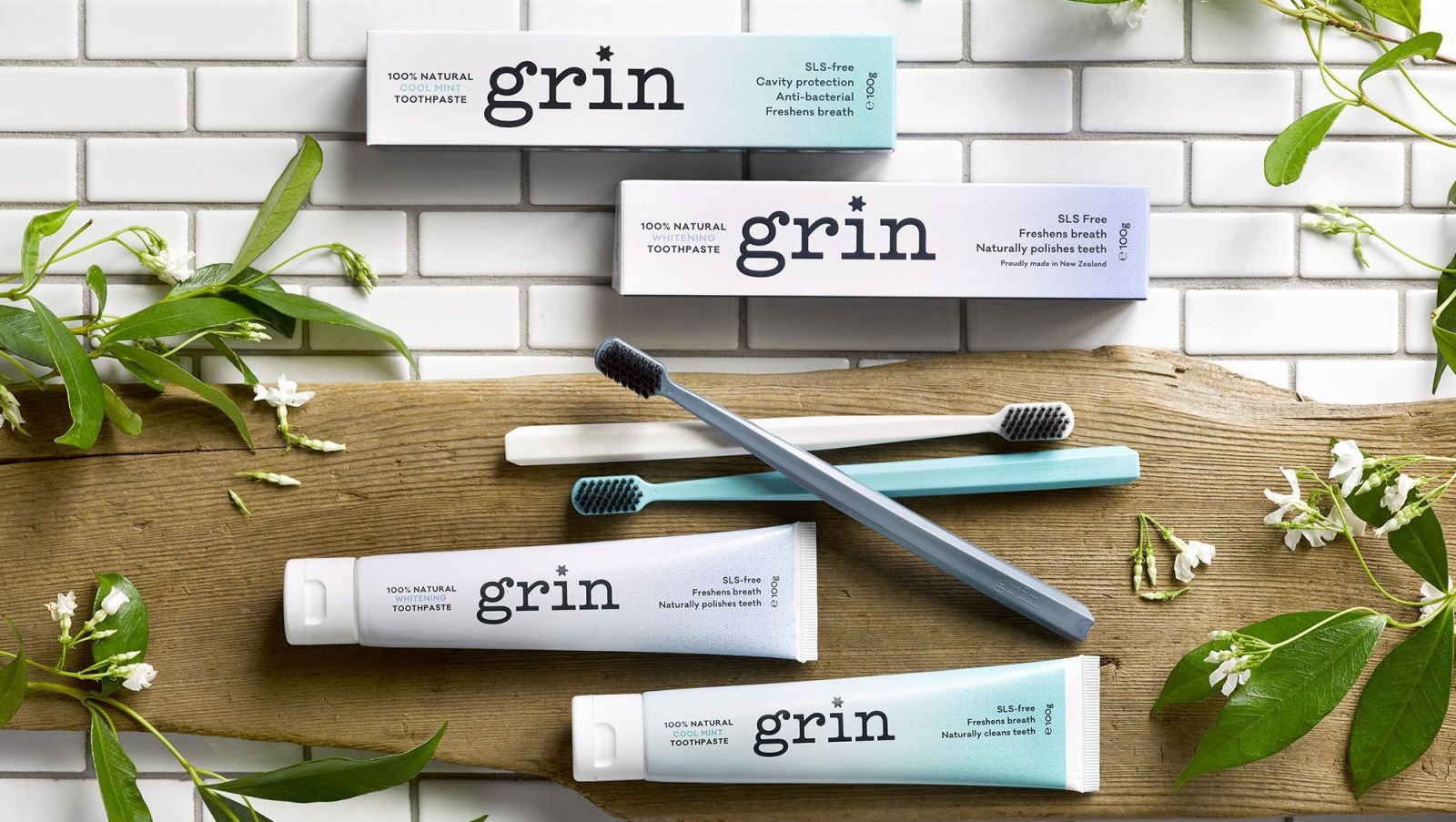 Ten things you didn't know about teeth
They're something you might take for granted, or if you have a baby, they could also be the bane of your existence. But, because you only have two sets of teeth in your lifetime (true story! Only your baby set and adult ones) they're something you really need to take care of.
In the '80s it was all about maximising fluoride for strong teeth, but in the past few years the trend has been towards more natural variants that are free of SLS (sodium lauryl sulfate), colours, preservatives, sugars or flavours. One of those brands is the New Zealand born, Grin, who we welcomed to the MU fold a few months ago. Their range of products is not only natural, but also eco-friendly and includes biodegradable bamboo toothbrushes (the handle can go in your compost!) and a range of toothpaste for both adults and children that is so effective, it's even stocked in dental surgeries!
To celebrate this awesome new addition to MU Australia, here's some fun facts about your chompers may not know.
Your teeth are like a fingerprint: Sure, we all have a certain amount of teeth, but each and every person has a completely unique set. No two mouthfuls are the same!

They're hard as …well… enamel: You might think that your bones are the toughest part of your body, but nope! That crown goes to the enamel on your teeth. This is there to protect the not-so-hard stuff, the dentine and the pulp – the latter of which is connected to the nerves.

They're a playground for bacteria: There are up to 700 different species of bacteria that can live in your mouth at any one time. That was not a typo. Times that by the individual bacteria, and you're looking at literal billions happily hanging out in your mouth daily. If that's not enough to get you brushing, we don't know what is.

Saliva is there for a reason: It actually has antibacterial properties and protects your teeth from the 'bad' bacteria, as well as helping to kickstart the digestion process. Here's a bonus fun fact: you can produce over 700 litres of saliva a year.

They can't repair themselves: There's no bandaid for teeth, and in fact they're the only part of the body that can't self-repair. This is because of the enamel, which is not living tissue. Another reason to make friends with your dentist.

You brush your teeth for 38 days: Truth. This is the total time an average adult will spend cleaning their fangs in a lifetime.

Toothpaste is a relatively new concept: The paste that we know has actually only been around a couple hundred years. In the olden days people would use all kinds of things like crushed oyster shells, eggshells, lemon juice and salt to clean their teeth. The ancient Romans even used sterile urine as a mouthwash. Tasty.

Where you keep your toothbrush is important: If your toilet and bathroom share the same space, make sure you keep your toothbrush 1.8 metres away from the dunny to avoid airborne particles from flushing making their way onto them.

What we see is only part of the picture: The teeth we flash in photos is only two thirds of the actual tooth. Another third is hidden beneath the gums.

We don't brush for long enough: Two minutes is the recommended amount of time we should spend cleaning our teeth. But you know what the average time for most people is? 45-70 seconds. Not even half. Which is one part gross, and one part a major wakeup call. Get cleaning people!
Inspired to get your clean on? Shop the Grin range here